How to start?
Maybe…
25 years ago, he gave me a rocking chair…
or… 7 days down, 267 to go…
or… I'm afraid keeping this promise is going to kill me!
Any of them would be true. Well, "7 days down" may be a slight stretch of the truth. I've actually been at it since last summer–more or less. But now, with the change of the calendar year, it's time to get serious! Hence, the countdown. And the post.
It all started in July—or rather, 25 years ago July.
The night before our wedding, my husband-to-be gave me a gift. A rocking chair. And said, "I want to grow old with you."
Yes, I wanted to swoon.
Those 25 years since have been sweet, though not all chocolate and candies. Life never is. Look for future posts on some of the trials we've lived and learned together.
But now, a quarter of a century later—for our silver anniversary—I was trying to find a gift that somehow wrapped all my love into one big bow. I ended up with two.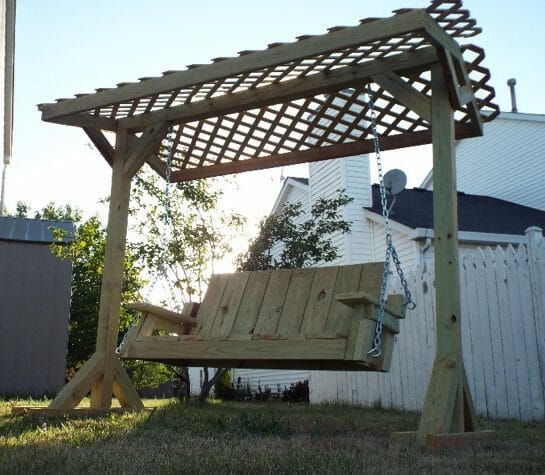 The first gift was a swing—the garden kind, built for two, good for summer nights, snuggling under the stars, maybe with books, maybe not. It came with my reciprocal wish. "I want to grow old with you, too."
But a quarter of a century brings a lot of changes–especially physical. You don't find yourself in your 40s very long before you realize, life is really precious.
If you want to grow old together, you have to find a way to stay young.
Cue the second gift. I promised my husband that, Lord willing, on October 1st this year (2017), I would run with him one mile for every year we've been married. Do the math… That means 26.2 years—26.2 miles.
Yes, a marathon.

Now, something you need to know about me. I am not a runner. I'm not built like a runner. In fact, I don't like running. At all!
But my husband loves it. And I wanted something we could do together.
Flash back the year before, on our 24th anniversary when I first had the idea of the swing. Every day I passed by the farm where they were made, I dreamed of giving one to David. But due to money, or lack thereof, (four kids in college, one in high school), I decided to wait till the next year.
But running through my mind for every month thereafter was one phrase. Who promised you next year?
None of us are. As I said earlier, life is precious. None of us knows when death will come knocking; the Lord has that in His hands. But we are called to make the most of the time we have. ("Teach us to number our days" –Ps. 90:12, NASB.)
And I realized that, while David and I have a good marriage, we also have a busy one. Proven the day I climbed up bleachers to watch a school basketball game. A friend asked, "Are you and your husband actually married?  You never come together, and you leave separately."
Well, the reason was obvious. After all, five kids! Enough said, right? At any given moment, we had at least three kids needing to be six places all at the same time. And the places usually equaled opposite corners of the city. Between that and work and church events, they kept us running. Or rather driving. Doing things together as a couple took a backseat. So did regular exercising.
But along with counting our days, God also calls us to take care of the bodies He has created for us. ("Do you not know that your body is a temple of the Holy Spirit who is in you?…Therefore, glorify God in your body" –1 Cor. 6:19-20, NASB.)
So, as I looked back at 25 years of marriage together, I knew I wanted 25 more—but I didn't just want to exist together. Sharing the same house and the same kids.
I wanted to do something together.
Hence: the promise of the marathon.
And the "I'm afraid this promise is going to kill me…."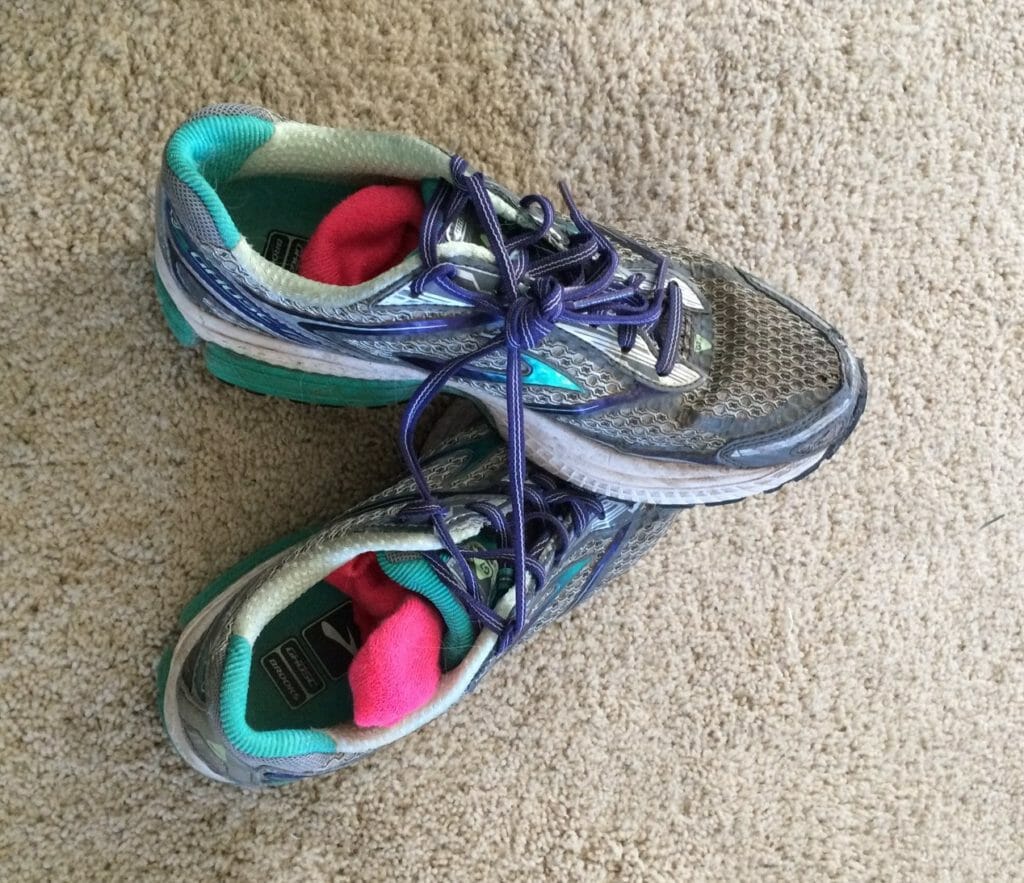 It hasn't exactly been a smooth start: Choosing what to use for training…Learning where to fit in training…Actually surviving training. Someone asked me back in September if I had a plan.
My response:
"Well, right now, I'm working toward not being angry every moment that I run. I already managed to stop sobbing through the whole thing."
I believe I can finally say I've accomplished both those goals. In fact, during those miles that I'm pounding the pavement, I get through it by writing posts in my head of what I'm learning.
Because I'm realizing that this training for the marathon is going to be a marathon in itself.
Much like marriage.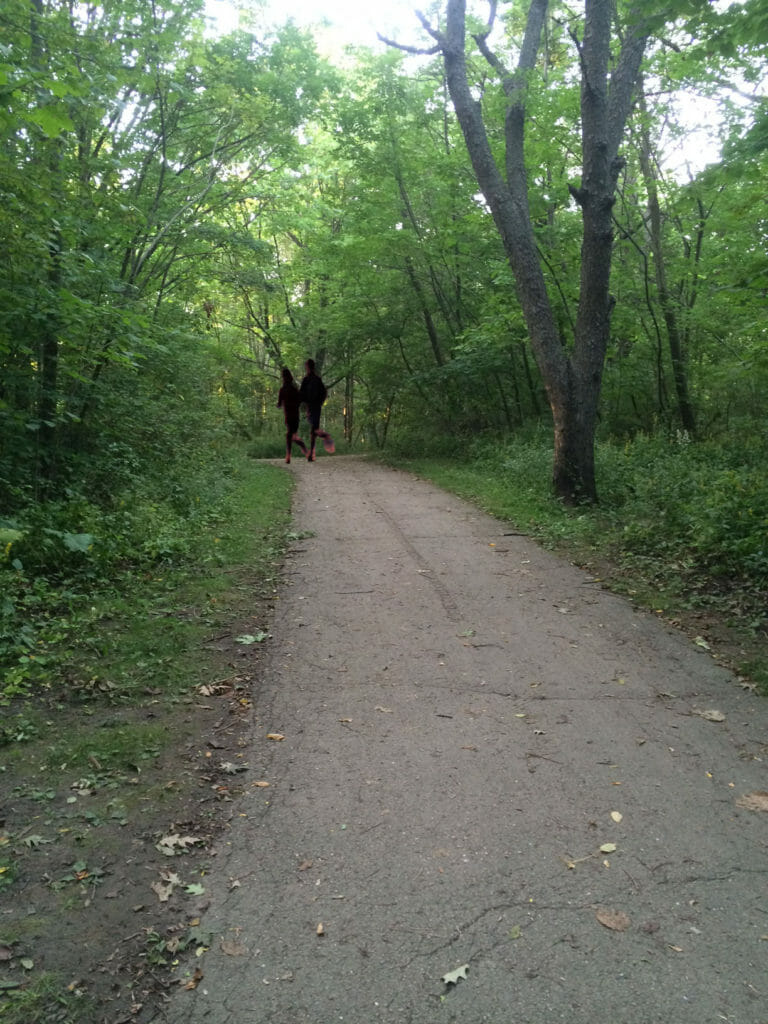 There will be times of celebration.
There will be hills and valleys.
There will be times you wonder what in the world you're doing. And why.
There will be times everything in you screams at pain.
But then you look at each other and know—this is a good thing to do. Together.
Over the next 9 months—267 days—I'd love to take you along for the ride—uhh, run–under my new category, Running the Race Before Me, a reminder of Hebrews 12:1.
Some of the first posts will be catching up from months that have already passed. Like the story of how I face-planted on the cement. —Sorry, no video. But if there had been, it would have gone viral, I assure you!
And since it's always much easier to get out there and train when there's someone to talk with, I hope you'll throw in a comment as you read.
Maybe about your own experience running…
or your struggle to get out there and exercise…
Or, on a completely different note, since sometimes it's important to run without thinking about running, tell me about a gift that you've given your spouse or something you'd love to do together…
All that said, time to post this. The track is calling me and I gotta run.