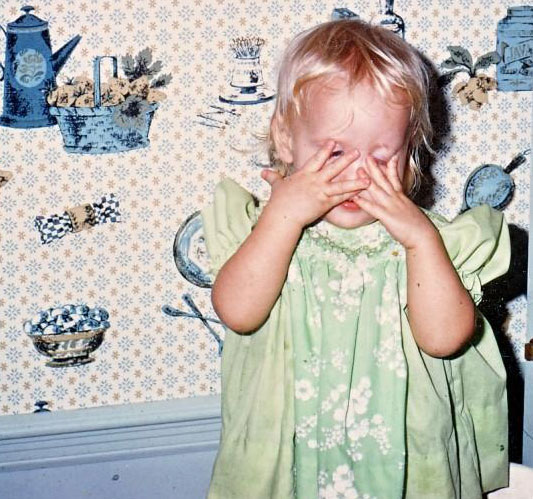 My daughter opened this tab and complained, "Mom, you don't tell anything about you here! I thought I was supposed to 'Meet Elizabeth.'"
Well, in case anyone besides my daughter wants to know more about me, here goes. It's a bit longer than most of my posts, but of all the names I've heard, no one's ever called me simple…
HOW THEY SEE ME TODAY:
A "Good Weird," my daughter called me recently.
An "Epic Good Weird," her college friends added, when I found a way to cheer both of my high school daughters playing against each other one night on rival varsity soccer teams, one as a high scorer; the other, the keeper.
Sometimes, "Just Weird," they admitted…
AS A CHILD: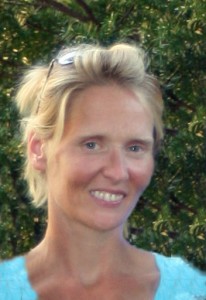 I grew up a Southern Belle in the rolling hills of the "Piedmont," which our teachers always defined as "moderate," meaning: not flat like the beach nor mountainous like the, uh, …mountains. Not freezing cold like New England, or burning hot like the Gulf Coast. Not dry like Arizona, not as humid as Florida. In other words, "average."
I just looked it up on dictionary.com to get the official definition. It read,  
"a plateau between the coastal plain and the Appalachian Mountains, including parts of Virginia, North Carolina, South Carolina, Georgia, and Alabama."
Ok… Yep, that's where I grew up. North Carolina. Right smack dab in the middle of the gorgeous state! And no, that's not me being biased. Anyone who's been there (and talked to me about it) has said the same.
My parents, however, were transplanted Yankees–probably the reason I never acquired the taste for black-eyed peas and collard greens (which I also had to look up on dictionary.com to make sure I spelled correctly.) Don't get me wrong. I was a good mother and ate all my collard greens during all 5 of my pregnancies (great folic acid!) I just wouldn't put them in the same taste category as carrots, which I ate until I turned orange. But carrots are a whole story in themselves. (Let's just say I sadly can't eat them raw anymore because I developed an allergy to the baby-cut ones. Did you know they bathe those things in chlorine? My lips swell up for weeks from the burn…Not a pretty sight. These days, people seem to be afraid of clowns…)
But greens and beans aside, my family fit right into the south with a deep affinity for hospitality, fried chicken, and sweet tea…and believe me, we made it sweet! Layer-of-sugar-on-your-teeth sweet. As a child, I could never understand why any restaurant bothered to offer it unsweetened. Who would drink it?? Of course, now on the other side of 40 and understanding the complexities first hand of "a moment on the lips…," I appreciate the chance to add a lesser amount or type of sweetener. But back then? Ahh, the incredible satisfaction of sharing a sweet pitcher on a hot summer day, barefoot and tired after running up and down those rolling hills with the neighbor kids…or working in our huge vegetable garden. Third of four siblings (girl-boy-girl-boy), and living with Mom, Dad, and Grandma, we all spent a lot of time in that garden.
BECAUSE SOMEBODY BLINKED:
Of course, time moves on, and I grew up, packed away my southern accent ('cause people tended to hear how I said it rather than what I said…), and flew off to college (Wheaton in Illinois) where I set out to make one of my childhood make-believes a reality: becoming a teacher. Funny, I actually didn't like school much in K-12. Okay, I hated it. But I LOVED playing it. Each weekend and long holiday in elementary school, I'd lug home every textbook I had in my desk or cubby, and I'd create lesson plans and homework sheets, giving them to my friends and younger brother to answer so I could grade them. In 4th grade, I cashed in some of my earned "good behavior" class "dollars" for the chance to tutor a 1st grader, creating games and flashcards and tests for her each week. So the chance to study the art and science of teaching had me head-over-heels excited. Twenty-some years later, I still carry the 5th graders I student-taught in my heart: Jeff, Christine, Brandi… I wonder where they are today, wonder what they're doing, wonder–even if they don't remember me–if I made a difference in their lives. And I still hold dearly the gifts they gave me, including one of their Writer's Workshop published books about the day I dyed my hair with temporary (1-day) red dye for "Dress like your favorite book character day" (

Anne of Green Gables

)–and ended up being a redhead for a month… (Boy, that dye sure works well on blonds!)
During those years, I met and married my wonderful, tall-dark-and-handsome husband, David, and within a few years, had a house full of children of our own. With four girls and a boy, including a set of twins, we quickly got a license plate "FULQWVR," not because we necessarily had the biggest family in the world– (my husband came from a family of 8 siblings, and we know plenty with nine, ten, and even twelve…) –but because we knew our quiver (our van) was definitely full! (Anymore, and we'd need a bigger quiver!) AND because we truly believed the Bible verse that our license plate referenced:
"Blessed (i.e. Happy) is the man with a full quiver of children." Psalm 127:5 (paraphrased)
Of course, those children brought me hours and hours of writing material, as did all my mistakes in mothering–those "Mother of the Year" moments. Christmas after Christmas, no one ever complained about my "brag letters;" instead, they'd call me, laughing hysterically: "wite-out painted eyebrows?" "turned the bathroom into a wading pool?" "christened the brand-new carpet with 40oz of acrylic paint?" Yep, Yep, AND–red, blue, green, yellow, AND white–Yep!…Books and books worth of material.
Which brings me to my life-long dream…If teaching was my make-believe, writing was my passion. I wrote my first ABC book at age 5. Spent hours and hours behind my bed, choosing the perfect words, pictures, and layout. Those around me weren't too impressed, but it was a start… I wrote play after play and new episodes to my favorite tv shows, conscripting all my friends to act them out during recess and after school. (I wonder what the

Wonderwoman

producers would have done if I'd mailed them in….) Happy, sad, angry, excited, I inked my paper. Poems, plays, children's picture books, novels,… whatever form seemed to best express the many thoughts and ideas running through my mind. In fact, recently, I discovered I could chronicle almost every important event in my life–and God's hand in it–just by looking at my writing: sort of like the stone pillars of Jacob and the Israelites.
Combine all those words with the discovery of movie and graphic arts software, and I became addicted to creativity. Blessed to have my children in schools where they loved parent volunteers, I had opportunities galore to experiment and expand my experience–all for the good of the children around me. (Nothing like combining your make-believe-come-true with your passion!) And as we were now proud residents of the beautiful Wisconsin "cheeseland" (for more than a decade), I went nowhere in the 15 months of freezing winter or the two blissful days of hot summer without some Pilot pens, a pad of paper, and my laptop. 
In fact, with my file after file of projects and work, my kids decided I needed an umbrella name for my productions. And since "Daghfal" means "Little Fox," (as well as "Little Elephant," but we won't go there), "L'il Fox Creations" was born. (Hence, the picture on my home page…)
MY HEART:
But while I love the many words that describe me–wife, mother, Wheatie, teacher, writer, Southern Belle turned Cheesehead,… and even "an epic good weird," the one description that I hold most dear is "Christ's!" 
I don't deserve to be His, but in His grace and His blood, He has taken this repentant sinner and given me His name. Without Him and His sacrifice for me, none of the rest matters. 
So, who am I???
        Well, I am definitely not perfect. And I am NOT "there yet"…
  BUT I am His: Truly loved by Christ as I am, but changed daily by His grace…